PRODUCTS FOR METAL AND
ELECTRONIC PARTS POLISHING

The Super finishing film is coated with a resin bond containing evenly spread superfine abrasive resulting in uniform finishing without making any deep scratches.
Additionally, abrasive films are quite flexible with fixed abrasive. This feature offers a better working environment. Abrasive films are applicable for both wet and dry types. You can obtain the desired precision level by selecting the most appropriate film.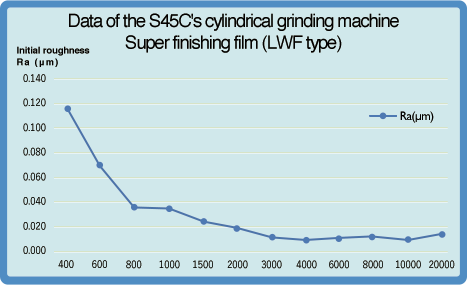 Various types of roll polishing
Automobile parts


(Crankshafts, camshafts, balance shafts, fuel injection parts, automatic transmission parts, transfer/mechanical LSD, etc.)

Automobile coating polishing
Flat displays and magnetic heads
Plastic lenses
Optical fiber ends and creation of analytical samples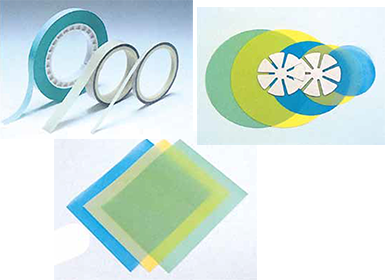 Kind:Super finishing film
Micron/particle size
40
30
20
15
12
9
5
3
2
1
0.5
0.3
0.1
Type
Minerals
Backing
400
600
800
1000
1500
2000
3000
4000
6000
8000
10000
15000
20000
LWF
White aluminum oxide
25μ
◯
◯
◯
◯
◯
◯
◯
◯
◯
◯
◯
◯
75μ
LGF
Green carborundum
25μ
◯
◯
◯
◯
◯
◯
◯
◯
◯
75μ
LCF
Carborundum
25μ
◯
◯
◯
◯
75μ
LDF
Diamond
25μ
◯
◯
◯
◯
◯
◯
◯
◯
◯
75μ