PRODUCTS FOR METAL AND
ELECTRONIC PARTS POLISHING


MIGAKI is a product comprising plain-woven polyester fabric coated with abrasive grains.
It is highly waterproof, extremely resilient and has cushioning properties, so it is suited to super-finishing processes.
This is a revolutionary product which will improve workability and the work environment, and can therefore replace a loose abrasive grain step.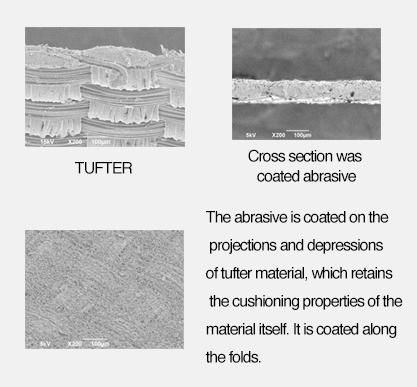 Kind:Specifications
Micron/particle size
9
3
2
1
Abrasive grains
Base material
2000
4000
6000
8000
White aluminum
90μ
◯
◯
◯
◯
Diamond
◯
◯

LAPLOS is a product where base material cloth is laminated with layers of abrasive grains by an original manufacturing process. It is extremely flexible, and the lineup includes particle sizes from #2400~#10000.Thus, deep scratches do not easily occur, and it is suited to the finishing steps in the manual production of metal and resin parts.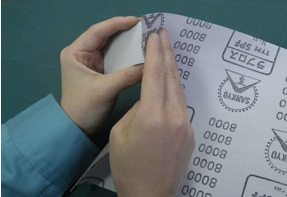 Product specifications
Granularity
#2400
#3600
#4000
#6000
#8000
#10000
Minerals
CC
CC
CC
CC
AA
AA
◯
◯
◯
◯
◯
◯