Consists of mineral particles coated on a base material of aluminum foil with superior water resistance and weather resistance.
Can be used outdoors, but is also resistant to water and oil, and has an anti-slip effect due to the resistance provided by the uneven surface.
Due to the tacky undersurface, it has an immediate anti-slip effect simply by sticking it on.
You can choose from 6 colors according to the environment and purpose.
We also offer a silicone-coated type which is safe to walk on with bare feet.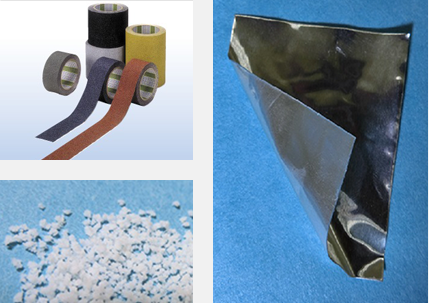 Silicone is no problem for bare feet and yet provides an anti-slip effect.
Aluminum base material which is strong, yet flexible.


Steps in stations and overpasses, and slopes
Places in vehicles where there are steps
Kitchens where people slip easily due to water or oil
Anti-slip for poolsides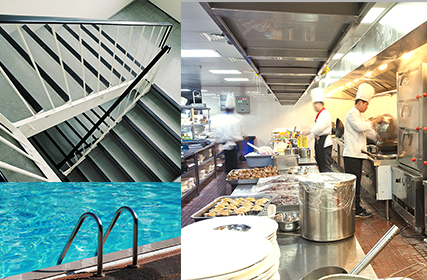 Applications
Colors
Base material
Abrasive grains
Granularity
Indoor passages
and kitchens
Blue
Film
AA
40
Brown
AA
40
Black
AA
40
White
AA
40
Yellow
AA
40
Gray
AA
40
Outdoor
steps/slopes
Blue
Aluminum
AA
40
Brown
AA
40
Black
AA
40
White
AA
40
Yellow
AA
40
Gray
AA
40
Fluorescent orange
WA
100
Fluorescent white
WA
100
Fluorescent yellow
WA
100
Poolsides where
people go barefoot
Gray
Film
Silicone
-
Bathrooms where
people go barefoot
Transparent
-